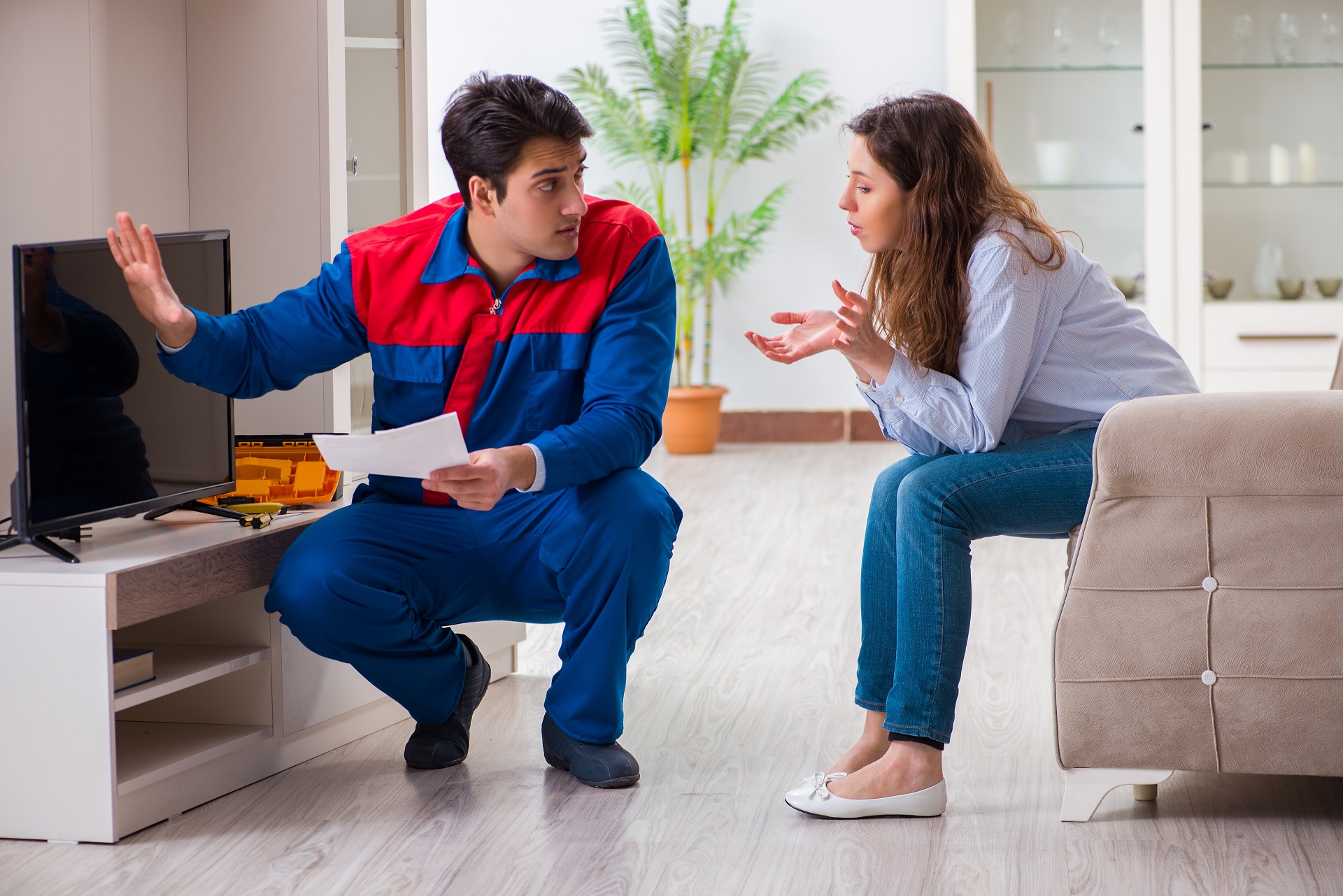 TV aerial installer in Henley
Oxford Aerials has worked in Henley-on-Thames and the surrounding area for over 30 years and provide an excellent service, supplying, installing and repairing aerials. Our engineers can improve the quality of your television viewing experience by ensuring that your TV aerial or satellite dish are up to the standard required. Our installers are in Henley-on-Thames and the surrounding villages and towns daily, so we are happy to give you specific advice and a quotation for work without charge.
We have a range of digital aerial installation options for gable mounted aerials and chimney mounted aerials as well as TV aerial amplifiers and boosters where they are appropriate to improve your reception. As our aerial engineers carry this equipment on their vans this often means we can fit a new aerial or make a repair the same day where required.
Our installers can repair or upgrade your TV aerial or satellite dish to be compatible with Freeview and Freesat as well as Sky Q and other services.
We can provide you with all the advice you need to ensure that our TV aerial fitters do the right job for you whether you're upgrading your existing installation or require a new TV aerial installation to take advantage of the hundreds of channels that you can receive through Freeview or Freesat.
TV Reception Conditions in Henley
The town of Henley-on-Thames lies in a valley which blocks the TV signals from the two main regional transmitters in the area – Crystal Palace and Hannington, so a loft aerial would not work here. Henley-on-Thames has its own local transmitter on the far side of the river, most of the houses in the centre of the town have TV aerials receiving this local transmitter. However, this transmitter only delivers a limited number of the freeview channels. Some parts of Henley find it hard to even receive signal from the local transmitter – they include Deanfield Road and Valley Road and the smaller closes off these. Here you tend to see lots of tall masts to try and gain as much reception as possible. The Wargrave side of Henley has particularly bad spots and often a Freesat installation is the only option to get 'free to air' TV. As satellite TV installers we can provide these types of installations for you. The cost is comparable to an aerial installation.
TV Reception Conditions in the villages surrounding Henley
Outside of the town, TV reception generally improves as the ground is higher and more level so signals from the two regional transmitters generally work.
The main exceptions are Lower Shiplake where there are some weak spots and the Stonor and Assendon valley where television signals from Crystal Palace and Hannington are both blocked. Assendon and Skirmett have their own transmitters which feed their local villages but as with the local transmitter in Henley these have a limited number of channels that they broadcast. Again, having a Freesat installation can often be the best solution for these areas.
No job is too big or small for us so call us on 01491 699114 for a free quotation or to make an appointment.
Reputable TV aerial installers in Henley
Our TV aerial installers are proud to offer a high level of skill and experience in helping our clients get the most out of their TV aerial and satellite TV viewing in Henley and surrounding towns & villages. Our 6 fully trained TV aerial engineers have installed thousands of TV aerial projects from small houses, blocks of flats up to large hotels.
We will guarantee to get you outstanding and reliable reception in your area for both SD and HD signals with our large range of TV aerial and satellite TV equipment. We can easily install one or multiple extra outlets for other rooms in your property so all your TVs can be connected to get perfect TV or satellite reception.
Our TV aerial and satellite dish fitters are capable of carrying out surveys, precise quotations and risk assessments for blocks of flats, commercial buildings and hotels where rigorous panning in needed.
Oxford Aerials' engineers also carry out repair work visits including servicing aerials & dishes as well as fixing TV aerials, radio aerials, satellite dishes and Wi-Fi blackspot problems.
Our engineers also have lots of experience in wall mounting flat screen TVs either on fixed brackets or on swivel mounts and can set up your TV equipment too. We increasingly provide satellite dish installation services for Sky Q and upgrades where Sky can't and for foreign language satellites (Astra & Hotbird).
All our installations have a 5-year guarantee along with a 1-year manufacturers guarantee which will give you peace of mind against costly repairs in the future. A thorough survey of your system is always carried out, so we offer you the best solution to your TV aerial or satellite TV needs.