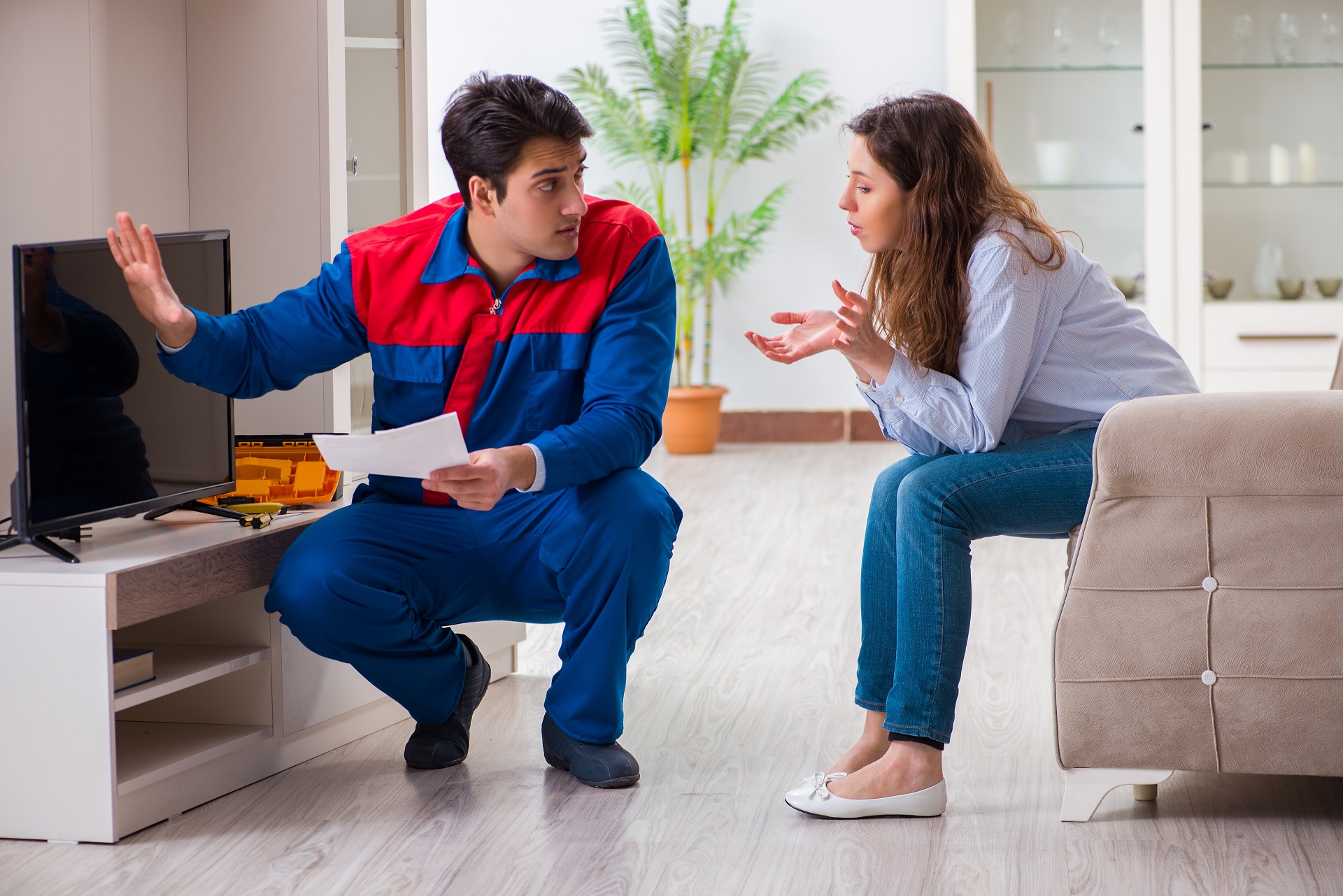 TV Aerial installer in Bourne End
Oxford Aerials provide a reliable and prompt service, supplying, installing and repairing aerials in and around Bourne End. Our engineers are able to improve the quality of your television viewing by making sure that your TV aerial or satellite dish are up to the required standard. Our aerial installers are in Bourne End and the surrounding area most days. We are happy to call in on you and give you free specific advice and a quotation for work without charge.
Our aerial fitters can offer a full range of digital aerial installations ranging from loft aerials to roof aerials and chimney mounted aerials as well as fitting aerial amplifiers where appropriate to improve your reception. We carry all the necessary parts on our well stocked vans.
Apart from new TV aerial installations our services also include repairs or upgrades to your existing aerial installation to be compatible with Freeview or repairs / upgrades to your satellite set up for Freesat as well as Sky Q and other free foreign language satellite services.
If you want to upgrade to take advantage of the hundreds of channels that you can receive through Freeview and Freesat then we can provide you with all the advice you need.
TV reception conditions in Bourne End
Bourne End has generally poor digital reception due to its low position near the river and because of surrounding hills particularly to the east near the Thames. Bourne End has its own local transmitter which currently provides only a limited range of Freeview channels. Aerials aligned to this transmitter can be easily spotted as the aerial elements run vertically as opposed to horizontally. (This can be used as a useful clue for a quick diagnosis by our installers.) If the Crystal Palace transmitter can be received, then the full range of Freeview channels can be received. We offer both new aerial installations as well as repairs by our fully qualified Confederation of Aerial Industries (CAI) trained digital aerial installers or where this Freeview reception is just not possible, we can supply and install Freesat via a dish installation instead for perfect, reliable TV pictures.
TV reception conditions in the villages surrounding Bourne End
Outside of the village, conditions are like that of Bourne End itself with similar patchy television reception depending on the surrounding hills and localised trees. Generally, as you climb up into the Chilterns around Cookham reception improves dramatically as signals from the main regional transmitter at Crystal Palace become much stronger, however, the wooded areas in this region cause Freeview reception problems.
We provide domestic and commercial TV aerial and satellite installation services. No job is too big or small.
Reputable TV aerial installers in Bourne End
As a company, Oxford Aerials has over 30 years of experience in helping clients – ranging from domestic properties to electrical contractors to local councils and housing associations and property managers. We get the most out of TV aerial systems in and around Bourne End. Our fully trained engineers have completed many thousands of TV aerial installation projects over the years.
All our vans carry an extensive range of TV aerials and associated equipment to guarantee you outstanding and reliable reception in your area for both SD and HD (where available) signals. If you have multiple TVs in your home, we can connect these to your aerial and distribute the same quality of signal and perfect TV reception. If you need additional TV points, we can install these and connect them to your existing system.
For blocks of flats and apartments, commercial buildings and hotels where thorough and careful planning of installations is required, our team will carry out the necessary surveys, write up and send precise quotations, carry out risk assessments and method statements (RAMS), carry out our work professionally, discretely, on time and within budget.
Although new aerial and dish installations are a big part of our work, our aerial engineers also carry out lots of repair work or installing additional TV & data points. We carry out a fast and efficient service fixing TV aerials, radio aerials, satellite dishes and Wi-Fi blackspot problems.
We are fully insured and our 5-year installations guarantee along with a 1-year manufacturer guarantee on parts will give you peace of mind against costly repairs in the future. We will always carry out a survey of your existing installation to ensure that we give you the best solution to your needs.
Some of our work involves wall mounting flat screen TVs and setting up your TV equipment. We now have lots of experience in carrying out this type of work.
We are increasingly asked to provide a satellite dish installation service for Sky Q (where Sky themselves can't do it or where clients want a discreet dish installation) and for foreign language satellites (Astra & Hotbird).
Call the office on 01628 439115 to make an appointment.