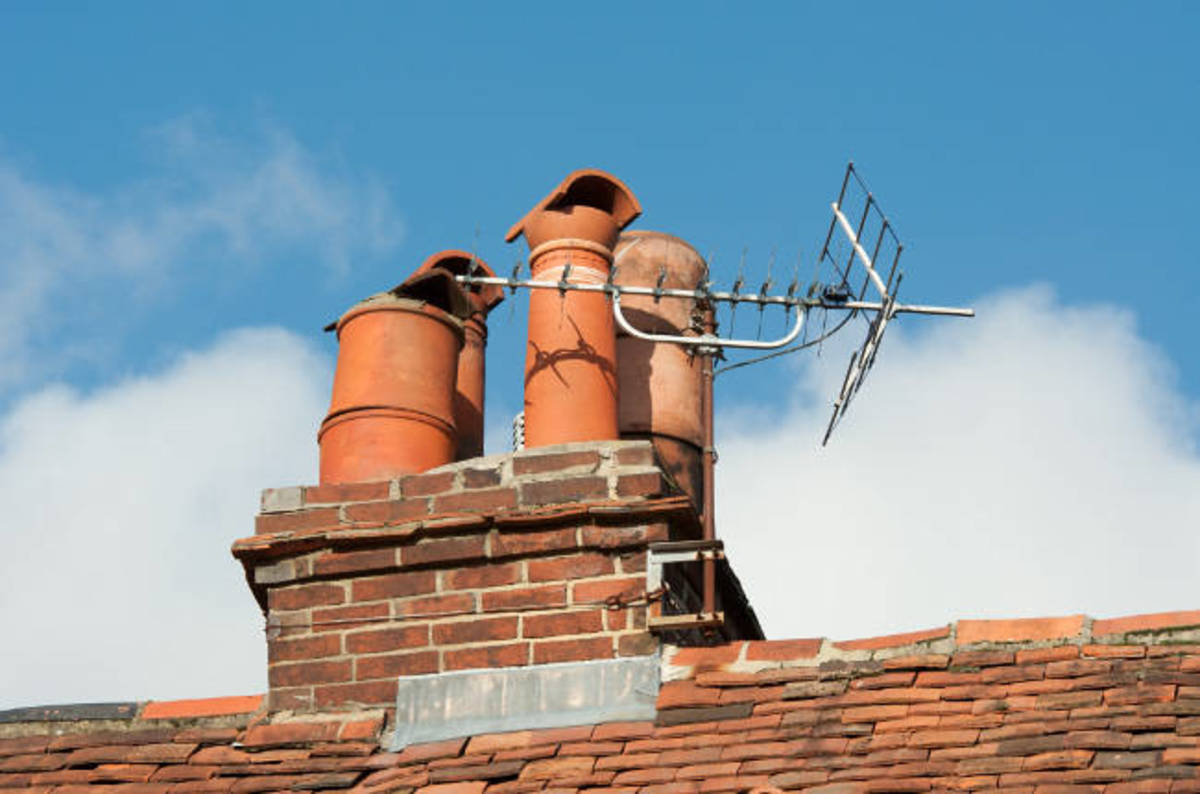 TV Aerial installer in Burford
Oxford Aerials have been providing an excellent service, supplying, installing and repairing aerials in and around Burford for more than 30 years. Our TV aerial installers can check that your aerial or satellite dish are up to the standard required – improving the quality of your television viewing. We visit or drive past Burford almost daily so we are happy to arrange a free visit and give you a quotation for any work you may require without charge.
Every one of our six qualified aerial engineers are able to offer a full range of digital aerial installations from loft aerials to chimney and roof mounted aerials as well as supplying and fitting signal boosters where needed to remedy your reception issues.
Our TV aerial installers can also carry out repairs or upgrades to your existing Freeview TV aerial installation to get it back into full working order. Our other services also include repairs or upgrades of your satellite dish for use of the Freesat service as well as Sky Q and foreign language services for Hotbird and Astra.
We are happy to provide you with all the advice you need to ensure that our TV aerial & satellite fitters do the right job for you. If you're looking to take advantage of the hundreds of free channels that you can receive through the Freeview or Freesat service then call us on 01993 608118 or contact us.
TV Reception Conditions in Burford
Digital aerial installations in Burford get progressively more difficult as you descend the High Street. At the top of the hill, the Oxford transmitter provides good reception but may require a high gain aerial to get the best signal. At the bottom end of the High Street, signals become a little more difficult to achieve and a three to five metre mast with a high gain aerial is the best option here.
Our qualified digital aerial installers have been working in Burford for many, many years and after a no obligation signal test can advise you on the best course of action. Aerial repairs can also be carried out as well as upgrades to existing installations to work for digital TV. Our 6 installers are also qualified in satellite dish installation. Since the launch of Freesat, satellite installation has become increasingly popular as it doesn't require a monthly subscription (like Sky) and works in areas where terrestrial TV signals are very poor. Our TV and satellite installers will be happy to help and can provide you with up to date information on getting HD (High Definition) pictures for your new TV.
We provide domestic and commercial TV aerial and satellite dish installations. No job is too big or too small. Call 01993 608118 for a free quotation.
TV Reception Conditions in the villages around Burford
Outside of Burford signals are generally better. Near to the town, Filkins still has poor television reception but further away things improve particularly to the East. All of the villages towards Carterton have good digital reception. To the North and West, in the Cotswolds, conditions vary between the high and low lying areas.
We are happy to visit free of charge to carry out a survey and quote you to improve, fix or upgrade your TV aerial or satellite dish. Call us on 01993 608118.
Reputable TV aerial installers in Burford
As we have over 30 years of experience in the TV aerial trade, we are well equipped to help our clients get the most out of their TV aerial and satellite dish installations in and around Burford. Our fully trained and fully insured aerial installation engineers have completed thousands and thousands of aerial installations from houses (big and small), flats (single or whole blocks) up to large hotels and tower blocks.
Each of our sign written Oxford Aerials vans carry a large range of TV aerials and aerial equipment to offer you reliable, guaranteed reception in your area for standard definition and high definition signals where available. If you want to add extra TVs around your home (bedrooms, kitchen, conservatory etc) we can install additional TV points so all your TVs can be connected to have the same perfect quality TV pictures. As part of our service we also carry out visits to repair TV aerials, radio aerials and satellite dishes.
We increasingly provide service calls to look at Wi-Fi problems where blackspots occur. We can give you specific advice for your property and tell you what you need to get your Wi-Fi working all around the house.
Our wall mounting service for flat screen TVs either on flat or swivel brackets is easy to arrange and we can normally do the work on the day we come to take a look. We can also set up your TV / AV equipment. We increasingly provide a satellite dish installation service or upgrades for Sky Q and for foreign language satellites (Astra & Hotbird).
Our installations come with a 5-year guarantee along with a 1-year manufacturer guarantee on parts which will give you peace of mind.
We carry out detailed surveys for blocks of flats, commercial buildings and hotels where rigorous planning of installations is needed. Our experienced office staff can provide quotations and risk assessments where needed same day if required. We carry out our work professionally, discretely, on time and within budget.