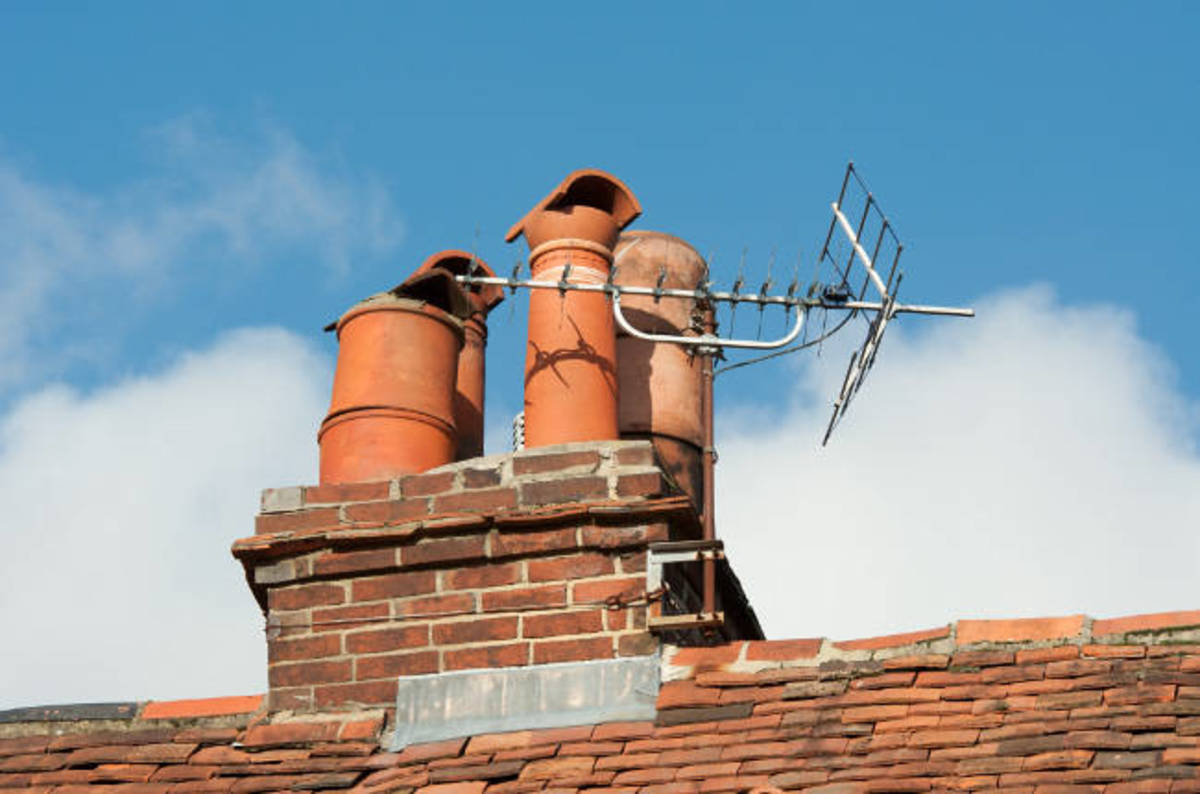 TV aerial installer in Woodstock
Oxford Aerials provides an excellent, efficient service, supplying, installing and repairing aerials in and around Woodstock. Our TV aerial engineers can improve the quality of your poor television signals dramatically by checking over your aerial or satellite dish to make sure it's up to the standard required. Our installers are in Woodstock and surrounding towns and villages each day so we are happy to arrange a visit and give you specific advice and a quotation for work. We are happy to do this without charge.
Our CAI (Confederation of Aerial Industries) trained installers can offer a range of TV aerial installations from loft aerials to roof and chimney mounted aerials as well as supplying and fitting aerial amplifiers where appropriate to fix any reception issues. Our vans are fully stocked with all the necessary equipment for installations and repairs and to get you perfect pictures.
We can make repairs or upgrades to your existing TV aerial installation to be fully compatible with Freeview. Our TV aerial & satellite installation service engineers are also able to repair or upgrade your satellite dish for use of the Freesat service as well as Sky Q and other services.
We are happy to provide you with any advice you may need on either an aerial or satellite dish installation to receive the hundreds of free channels form these services.
TV reception conditions in Woodstock
Woodstock is very near to the Oxford transmitter which is in the village of Beckley to the north of the town. Most of Woodstock therefore receives good digital signals. The signals are strong enough to split and feed several TV points in a house from a single digital aerial without the use of an amplifier. The exception to this good reception zone is the north of the town where the ground drops as you leave the town on the Enstone Road and signals from Oxford are blocked by the hill. The worst reception of all is Lower Brook Hill. In the past we have had to direct aerials in Lower Brook Hill to any of four different regional transmitters – Oxford, Sandy Heath(Bedford), Sutton Coldfield and Hannington (Newbury). Most of the aerial installations here require 10 foot or 16 foot masts. Alternatively, we would recommend a Freesat satellite dish installation. This can be more economical than an aerial installation in bad reception areas like this.
TV reception conditions in the villages around Woodstock
Most of the villages around Woodstock have good television reception due the flat ground and the close proximity to the local Oxford transmitter. The main exceptions are Bladon and Lower Heyford which both lie in a dip and have trees screening parts of the village from the television signals from Oxford. This is also an area where we may recommend a satellite installation instead of a TV aerial. We will discuss the options with you and carry out whichever installation is most suitable for your property.
Reputable TV aerial installers in Woodstock
The fully insured team of TV aerial & satellite engineers at Oxford Aerials have carried out many thousands of TV aerial and dish installations over 30 years of trading. Our installation and repair work for our customers is always carried out to the highest standard be it a small domestic installation, a communal system for a block of flats or a larger installation for a commercial building or tower block.
All six of our vans carry a wide range of TV aerials, masts and brackets and other TV aerial equipment including amplifiers as well as satellite dishes, associated equipment and Freesat receivers to offer you the most reliable, guaranteed reception in your area for both standard definition and high definition signals (where available). Additional cables and outlets can be fitted if you want to add extra TVs in other rooms that way all your TVs can be connected to get the same quality and perfect TV pictures.
We also service and repair existing TV aerials, radio aerials and satellite dish installations.
We can also help with Wi-Fi blackspot problems, hard wiring cat6 data cable and installing WAP's (Wireless Access Points) to increase the Wi-Fi coverage around your property.
We have many years of experience and have completed hundreds of jobs wall mounting flat screen TVs either on flat flush or swivel brackets. As well as hanging TVs we also set up TVs on stands along with AV equipment if required.
Since its launch in 2016 we have increasingly provided upgrades for Sky Q where Sky can't get to the dish. We also offer a discreet dish installation service that Sky can't offer. We have upgraded many dishes and communal systems for this new service. We are also happy to install foreign language satellites for Astra or Hotbird with or without supplying a FTA receiver.
All our installation work comes with a 5-year guarantee along with a 1-year manufacturer guarantee on parts.
Our installers will carry out detailed surveys and our fully staffed office can provide written quotations for all types of installation and risk assessments for blocks of flats, commercial buildings and hotels where detailed planning of installations is needed. We carry out our work professionally, discretely, on time and within budget.