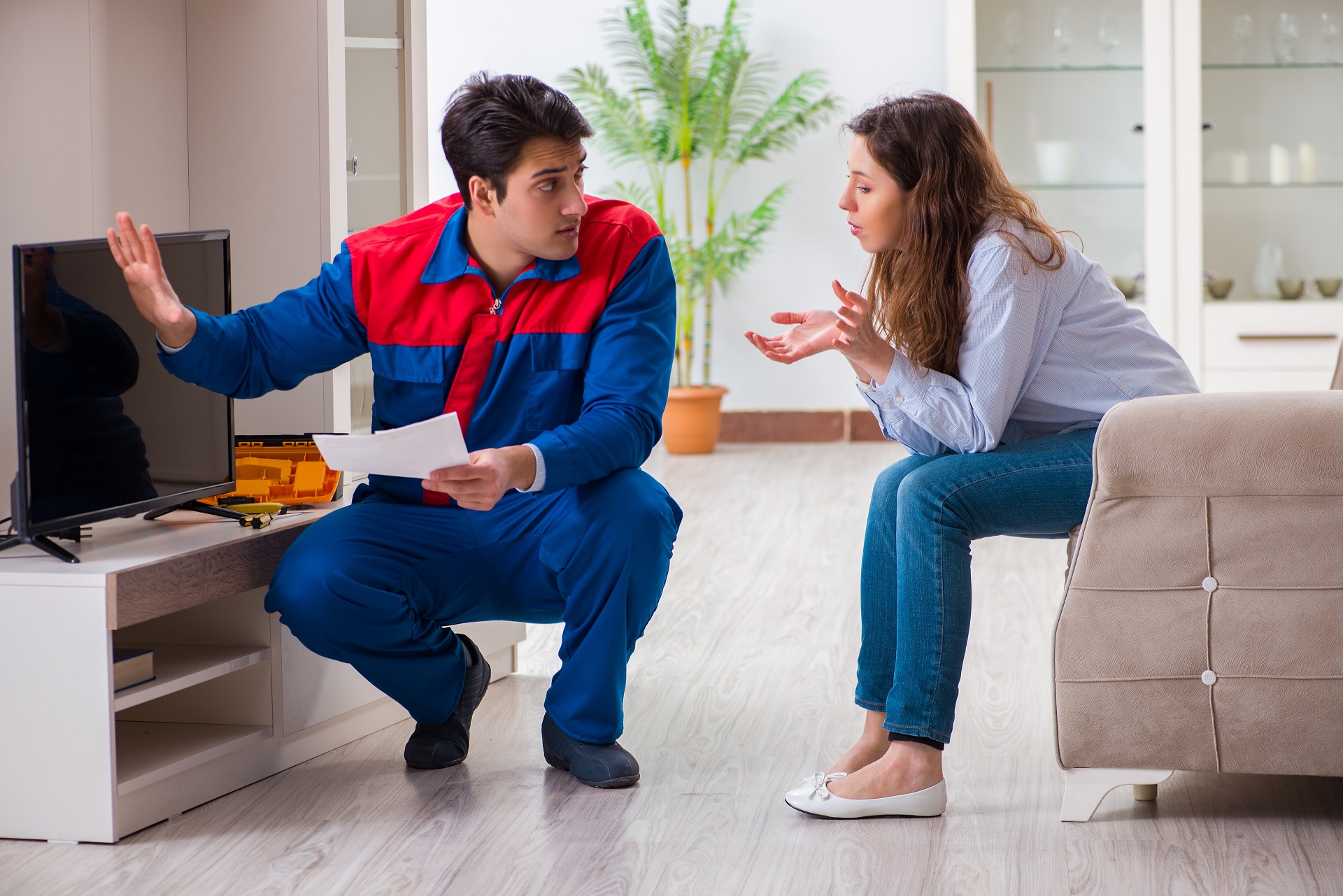 TV Aerial installer in Bicester
Oxford Aerials ensure an excellent service, supplying, installing and repairing aerials in and around Bicester. Our engineers can dramatically improve the quality of your television viewing experience by ensuring that your aerial or satellite dish are up to the standard required. Our local installer Tony Cowles, lives in Bicester and has worked for us for almost 30 years so we are happy to arrange to visit you and give you specific advice and a quotation for work without charge.
We offer a full range of digital aerial installations from loft aerials, roof aerials and chimney mounted aerials as well as fitting aerial boosters and amplifiers where this is appropriate to improve your reception. Our aerial fitters carry this wide range of equipment on their vans. This often means we can fit a new aerial or make a repair the same day as our initial visit if you wish us to.
As well as new aerial installations we can also repair or upgrade your TV aerial or satellite dish to be compatible with Freeview or Freesat as well as Sky Q and other services.
We can provide you with all the advice you need to ensure that our TV aerial engineers do the right job for you whether you're looking to upgrade to take advantage of the hundreds of channels that you can receive through Freeview or Freesat.
For advice or to book an appointment contact us on 01869 879111.
TV Reception Conditions in Bicester
Bicester is very close to the Oxford transmitter which is in the village of Beckley and therefore generally has very good TV aerial reception conditions. Most of Bicester is flat so signals are strong. A good quality loft aerial installation can deliver enough signal to feed up to four TV's without the cost of an amplifier in most of Bicester. Like all areas, Bicester has patches where the signal is obstructed and therefore is unable to receive good signals. One patch is at the south end of Langford Village where Graven Hill blocks the broadcasts from Oxford reducing the level of digital signals. At the other end of Langford Village sits the DHL building which causes severe reflections which in turn can destroy the signals. For these areas we would recommend a good quality outside aerial providing good signals. An alternative to an outside aerial is a small discreet Freesat dish installation which we can also provide.
Our aerial fitters, especially Tony, are very experienced at assessing TV reception in the Bicester area. Often an upgrade, aerial repair or re-alignment can be enough to allow your existing digital TV to work well.
TV Reception Conditions in the villages local to Bicester
Most of the surrounding villages also benefit from excellent terrestrial TV reception. However, there are some exceptions which include Souldern, Somerton and particularly Lower Heyford. In these low-lying villages, trees can block signals and cause the digital signals to pixellate. Freesat is sometimes the best option in these very poor TV signal patches. Our aerial fitters are also trained satellite dish installers and therefore can carry out satellite dish installations. A dish installation can often be more discreet in some circumstances.
We provide domestic and commercial TV aerial and satellite installation services. No job is too big or small.
Reputable TV aerial installers in Bicester
Oxford Aerials have over 30 years of experience in helping their clients get the most out of their aerial and satellite viewing in Bicester and surrounding villages. Our fully trained TV aerial engineers have completed thousands of TV aerial installation projects from small houses and flats up to large commercial establishments.
We guarantee you outstanding and reliable reception in your area for both SD and HD signals with our wide range of TV aerial equipment. We can install additional outlets for other rooms in your property so all your TVs can be connected and get the same signal quality and perfect TV reception.
Our team of TV aerial and satellite dish installers are capable of carrying out surveys, precise quotations, risk assessments and carrying out work professionally, discretely, on time and within budget for blocks of flats, commercial buildings and hotels where rigorous panning in needed.
Our aerial engineers also carry out lots of repair work visits and we carry out a fast-efficient service fixing TV aerials, radio aerials, satellite dishes and Wi-Fi blackspot problems.
Our engineers also have lots of experience in wall mounting flat screen TVs either on fixed, flush brackets or on swivel mounts and setting up your TV equipment. We also carry out satellite dish installation services, carrying out Sky Q upgrades where Sky can't carry out your dish installation for you also for foreign language satellites (Astra & Hotbird).
Oxford Aerials have a 5-year guarantee on our installations along with a 1-year manufacturer guarantee on parts which will give you peace of mind against costly repairs in the future. We always carry out a thorough survey of your installation and offer you the best solution to your aerial or dish needs.
Call the office on 01869 879111 to make an appointment.