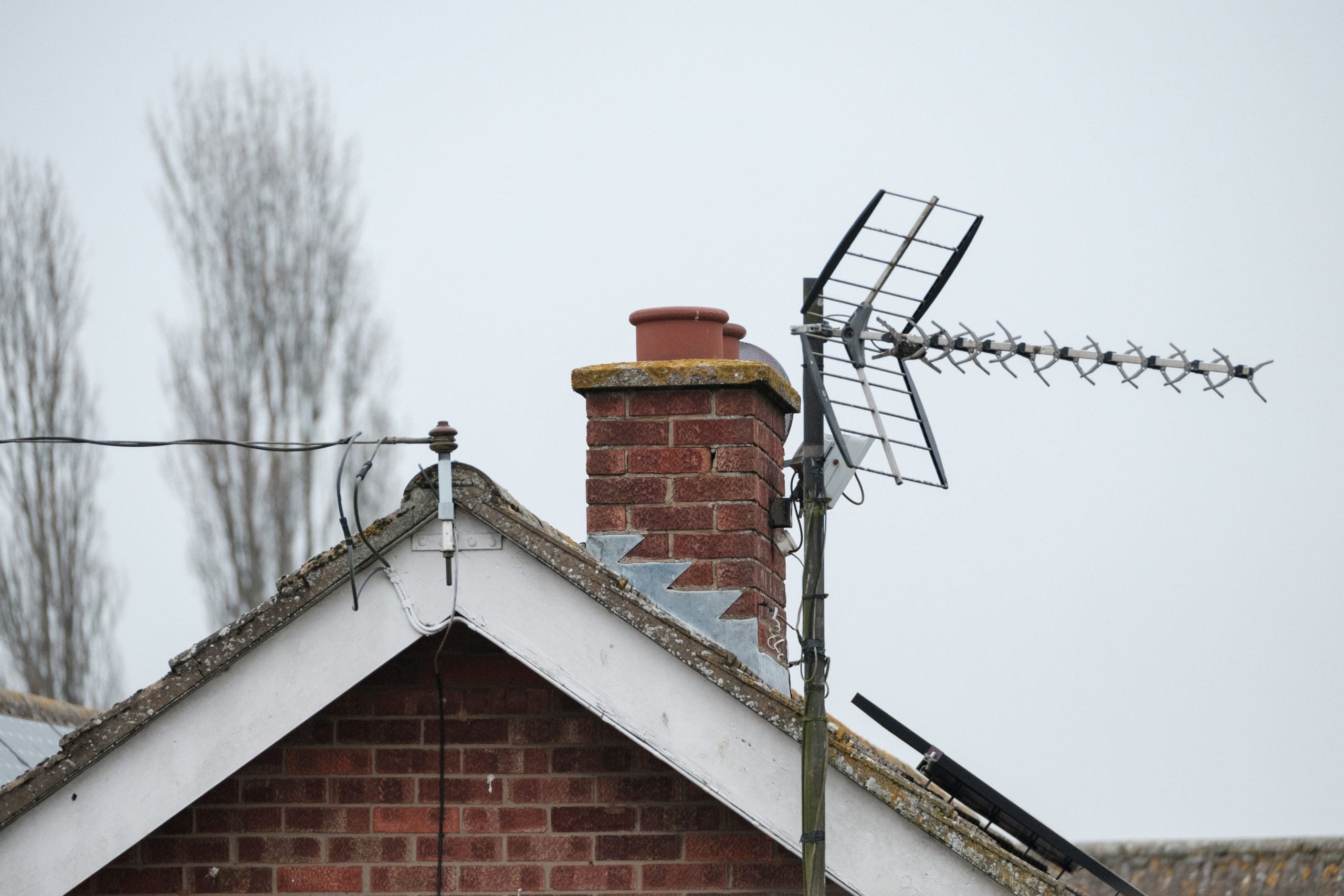 TV Aerial installer in Reading
Oxford aerials is based in Wallingford, so Reading is our closest major town. Our TV aerial installers are working somewhere around Reading every day and we pride ourselves on offering a quick efficient service to all the towns around Reading – we have installers living in the area. Any aerial problems that you have can be solved by our installers who have years of experience in improving reception in and around Reading. We will always make sure that your digital TV aerial is in perfect order to give perfect TV signals. We are always very happy to visit you to give you advice and a quote for work. We do not charge for this. Call the office on 01491 833282 to make an appointment.
We can carry out a full range of digital aerial installations form a simple loft aerial up to a high gain aerial on a tall mast in poor TV reception areas. We can also install or replace TV amplifiers and signal boosters where they can be used to solve your problem.
Our TV aerial installers will often be able to repair or upgrade an aerial that you already have so that it is compatible with Freeview. This can sometimes be a cheaper option when it is appropriate. We also do lots of repairs to Freesat and to Sky Q satellite dishes.
If you want to upgrade any of your television points so that you can get the hundreds of channels available on Freesat or if you wish to simply improve your Freeview signals, we can give all of the advise that you may need on each of the options available. Our TV aerial engineers will then carry out whichever installation is the right one for you.
TV reception conditions in Reading
Reading lies in between the Crystal Palace and the Hannington transmitters and so reception from both is quite weak. On the whole it is possible to receive digital TV in the whole of the town but of course a few difficult locations exist within Reading with localised tree obstructions and some of the high rise buildings causing signals to be blocked. Particularly bad areas are those around Cemetery Junction and in lower Purley low down by the river. Also parts of Caversham where reception is so poor that a small local transmitter (Hemdean) has been built to feed those houses which cannot gain reception from either of the regional transmitters. Once a signal test has been carried out by one of our digital aerial installers we can advise more clearly on which transmitter is working better at your location as this will provide you with the most trouble free viewing.
Our aerial installers are all fully qualified under the CAI registered digital installer scheme and can perform aerial repairs to an existing system as well as new digital aerial installations. This is often enough to make an aerial installation work for digital. Satellite installations are also now used as an alternative to an aerial as the BBC / ITV broadcast Freesat which is an equivalent to Freeview, this can be received by a satellite dish installation. Our professional satellite television installers can easily carry out dish installation instead of a TV aerial installation.
OXFORD AERIALS also provide a Sky dish installation service and satellite dish repair service.
We provide domestic and commercial TV aerial installation services. No job too big or small. Call 01491 833282 for a free quotation.
TV reception conditions in the villages surrounding Reading
Outside of Reading, heading east, the signals are generally good in the Twyford area. Going south of the M4 television reception is good towards Shinfield as this is nearer to the Hannington TV transmitter. However there are lots of patches with poor reception in and around Wokingham and Bracknell. Going north and into the fringes of the Chilterns, reception is dependent on the lay of the land, so in Sonning Common for example digital reception is good at the top of hills but poor in the valleys for example in Checkendon. To the west reception is good in the flat area around Theale but there are poor television reception areas in valleys between the hills around Bradfield. Oxford Aerials are always happy to visit you, carry out a test and to give a free assessment and quote for any work.
Call us now at Oxford Aerials on 01491 833282 for free advice over the phone or for a free survey and quotation. Alternatively you can use our enquiry form.
Reputable TV aerial installers in Reading
Oxford Aerials has been solving TV aerial problems in and around Reading for 30 years. With this level of experience of helping clients get the most out of their TV viewing we are very well placed to help you. We know your area. Our TV aerial installers are all fully trained and most of them have been with us for over 10 years. They have completed thousands of TV aerial installation projects from small domestic works to large commercial jobs feeding dozens of flats. We also carry out installations in hotels, offices and schools.
We carry a full range of TV aerial equipment that allow us guarantee you good reliable reception for both Standard definition and also HD signals. If you have more than one TV in your home, we can install extra outlets for you so all of your TVs can connect and get the same perfect quality of signal and TV reception.
We have done many commercial installations and so are experienced at the rigorous planning that's required for this type of work. This includes carrying out surveys, and producing precise fixed price quotations and also risk assessments for works and then carrying out work professionally and also on time and within budget.
Our aerial installers don't just carry out new installations, they also carry out lots of other TV aerial repair work. We carry out a fast, efficient service doing repairs on aerials and satellite dishes and also solving Wi-Fi problems.
We always give a 5-year guarantee on our installation work as well as a 1-year manufacturer guarantee on all parts. This will give you peace of mind, once a job has been done that there shouldn't be further repair costs. We will carry out a thorough survey of your installation so we can give you the best advice and offer you the right solution to your aerial roblems.
Oxford Aerials now has plenty of experience in wall mounting flat screen TVs. We also set up lots of TV and Audio equipment for our customers. We also provide satellite dish installations for Sky Q and also for foreign language satellites (Astra & Hotbird).
Call the office on 01491 833282 to make an appointment.