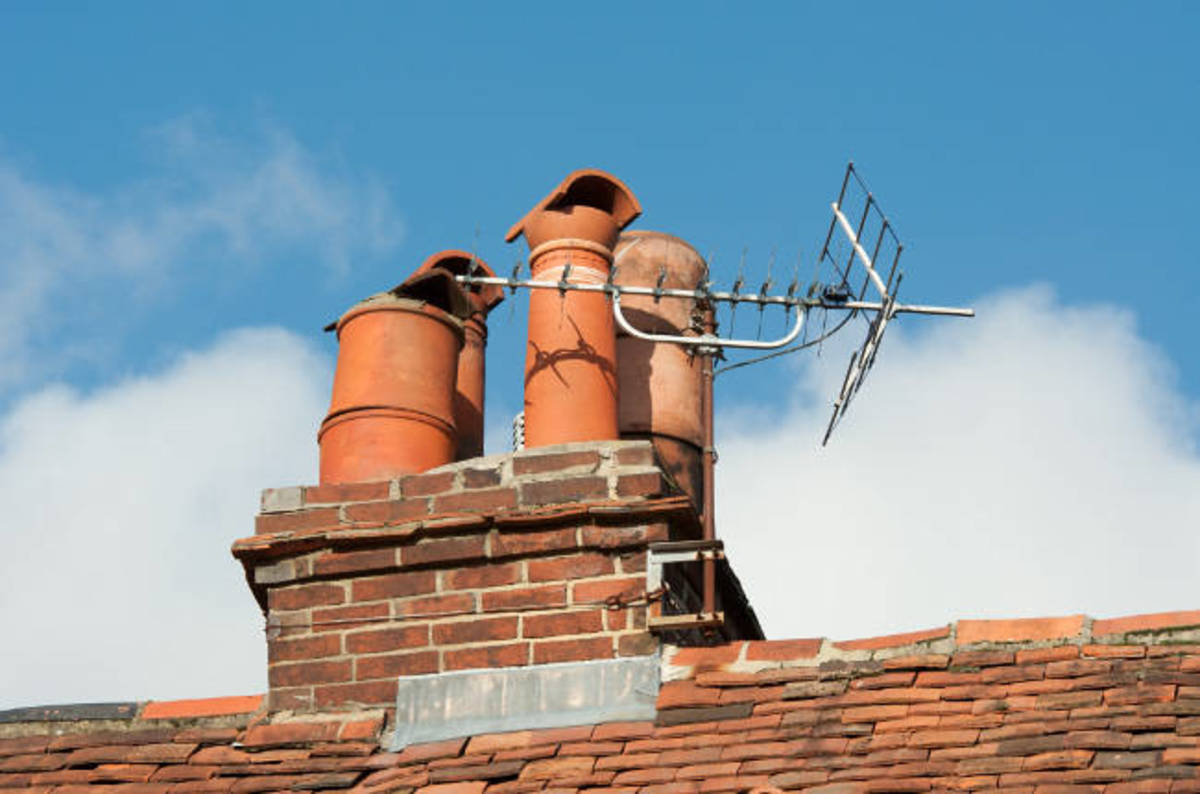 TV Aerial installer in Kidlington
At Oxford aerials we pride ourselves on offering a quick efficient service to all the towns around Oxford. We have installers living in Eynsham and Bicester so we are very local to Kidlington. If you have an aerial problem, our installers can always improve the quality of you TV reception and so also your TV viewing experience. We can make sure that your aerial are in perfect order and giving perfect TV signals. We are always happy to give you advice and a quote for work without charge. We have lots of experience in solving reception problems in and around Kidlington. Call the office on 01865 400141 to make an appointment.
We offer a full range of digital aerial installation options: sometimes a loft aerial is appropriate and sometimes a roof mounted aerial or a chimney mounted aerial is needed. Sometimes an amplifier or signal booster will solve your problem.
All of our TV aerial installers can repair or upgrade an aerial that you already have to make it compatible with Freeview. This can be a lower cost option when it is appropriate. We also do lots of repairs to Freesat and to Sky Q satellite dishes.
If you wish to upgrade any of your TV points to get the hundreds of channels available on Freesat or if you wish to perfect your Freeview signals, we can give you all of the advise you need on all of the options. Our TV aerial engineers can carry out whichever installation is right for you.
TV Reception conditions in Kidlington
Kidlington probably has the best TV reception of any town in the county. Its close proximity to the Beckley transmitter and relatively flat geography mean that digital aerial installations are just about as good as they get. Signals are usually strong and reliable and can sometimes even be too strong! When carrying out TV aerial repairs and installations in Kidlington we often have to fit signal attenuators to reduce the signals to the correct levels. If signals are too strong this can cause pixellation on digital pictures. The availability of strong signals means that signals can usually be split to feed several TVs without the cost of a distribution amplifier. Our registered digital aerial installers carry signal splitting equipment and can install an additional TV point if you require.
OXFORD AERIALS also provide a Sky dish installation service and satellite dish repair service.
We provide domestic and commercial tv aerial installation services. No job too big or small. Call 01865 400141 for a free quotation.
TV reception conditions in the villages surrounding Kidlington
Most of villages around Kidlington also have very good television reception. The exception is perhaps the lowest part of Shipton-on-Cherwell and one of two other low lying patches. In these areas it is sometimes cheaper to receive signals from the BBC / ITV freesat service than having a suitable aerial installation. Being satellite TV installers we can also carry out any dish installation, either for BBC Freesat or for Sky TV. If there is a tree blocking you TV aerial reception, then a tall mast might be needed to overcome this. In these situations, satellite installations can also be more discreet than a tall aerial installation.
Call us now at Oxford Aerials on 01865 400141 for free advice over the phone or for a free survey and quotation. Alternatively e-mail us or use our 'contact button'.
Reputable TV aerial installers in Kidlington
Oxford Aerials has 30 years of experience in helping clients get the most out of their TV viewing in and around Kidlington. Our aerial installers are fully trained and most have been with us for over 10 years. They have completed thousands of TV aerial installation projects from small domestic jobs to large commercial works feeding many flats and also installations in commercial establishments.
We carry a good range of TV aerials and radio aerials to make sure that we have the correct equipment to guarantee you reliable reception for both Standard definition and HD signals. If you have several TVs in your home, we can install additional outlets so all your TVs can connect and get the same quality of signal and perfect TV reception.
We have done lots of installations in blocks of flats and commercial buildings. We are experienced at the rigorous planning that's required for this type of work. This includes carrying out surveys, and delivering precise fixed quotations and risk assessments and carrying out the work professionally and discretely and also on time and within budget.
Our aerial installers don't only carry out new installations, they also carry out lots of TV aerial repair work. We carry out a fast and efficient service mending TV and radio aerials and satellite dishes and solving Wi-Fi problems.
We give a 5-year guarantee on all of our installations as well as a 1-year manufacturer guarantee. This will give you peace of mind that there shouldn't be further costly repairs. We always carry out a thorough survey to ensure that we give you the best advice and the right solution to your aerial needs.
Oxford Aerials now has lots of experience in the wall mounting of flat screen TVs and we also set up lots of TV and AV equipment for customers. We also provide an increasing amount of satellite dish installations for Sky Q and for foreign language satellites (Astra & Hotbird).
Call the office on 01865 400141 to make an appointment.